Paper Mill Production Line Of 1880 Face Tissue Paper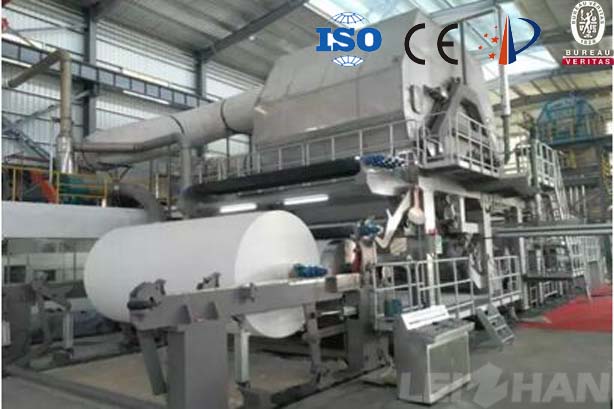 Toilet paper machine is a special equipment for producing all kinds of daily paper. The toilet paper machine is divided into long net type and cylindrical type, the paper output speed can be 80-200 m/min, the net paper width can be 787-4400mm, the grammage is 13-30 g/m2, and the daily production capacity is 1-28 Ton. We can recommend the most suitable configuration according to customer requirements.
Our comapny can offer paper mill the whole tissue paper making line, include tissue paepr pulp amking line, wissue paper making machine and paper machine spare parts.
Welcome email us to get more tissue machine details and price, and you also can leave message on this website, our business manager will send you email soon.
Email:  leizhanworld@gmail.com