Small Toilet Tissue Paper Manufacturing Machine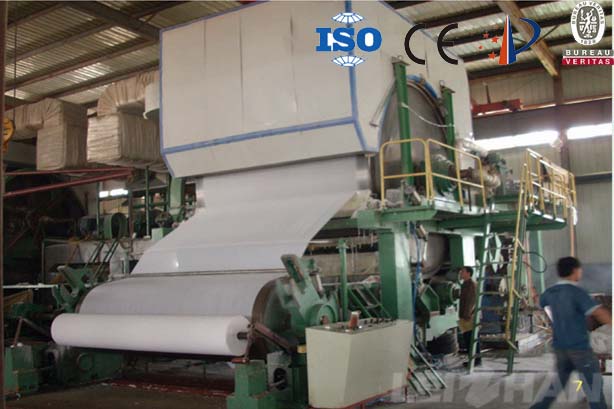 Small tissue paper making machine use wood pulp, white shavings or waste paper to produce 13-40g/㎡ tissue paper, paper napkin, capacity is 5-10t/d, is always on hot sale in our company.
Small Tissue Paper Machine Technical Data
1.output paper :toilet paper, tissue paper, paper napkin
2. raw material: waste paper, virgin pulp
3. capacity: 5-10 ton per day
4. net paper width:787mm
5. output paper weight: 13-40g/㎡
6. rail gauge:1300mm
7. working speed: 40-60m/min
Toilet tissue paper machine can use waste paper(such as waste books, news paper, used office paper, waste paper edge from printing factory ), virgin pulp wood pulp as material to make high quality toilet paper, finished product can be small tissue roll, napkin tissue, facial tissue,kitchen towel.
This tissue paper machine small footprint, high quality, and we also supply paper pulp machine for tissue paper making, if you have any need feel free to contact us.