Doctor Blades For Paper Machine In Paper Mill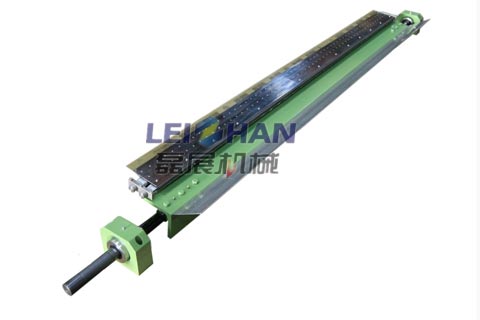 Our company's doctor blade technology continues to develop and has reached the state where rolls, roll cladding and doctor blades are perfectly combined. Especially in the demanding locations of paper machines, it can create considerable added value for the paper mill in terms of service life, paper machine efficiency and cost savings.
Working And Structural Principle Of Pneumatic Doctor Blades:
The pneumatic doctor blade body is made of all stainless steel. The doctor blade device is composed of a pneumatic thumb, a scraper body, and a swing device. The core component is a pneumatic thumb. It is connected to the doctor blade body through a rotating shaft. The pressure of the doctor blade is completed by the two pneumatic doctor blade of pressure and pressure relief of the pneumatic thumb. The squeegee body is used to fix the pneumatic thumb. It must have sufficient rigidity and straightness. In order to better protect the roller surface, the doctor blade needs to reciprocate at a constant speed. According to the different use environment, the swing device has two options: pneumatic and electric. In order to facilitate the change of rollers, a larger doctor blade can be installed on the blade body by the rotation of the cylinder.
Structure Of Pneumatic Doctor Blades:
Double airbag single doctor blade
Double airbag double doctor blade
Airbag doctor blade for Yang Ke wrinkling doctor blade
Our company can offer you the high quality doctor blade you need, if you are interested in our doctor blade, you can send email to us or leave message on this website, our business manager will send you email about doctor blades' details and price.
Email: leizhanworld@gmail.com