1575mm Yarn Tube Making Machine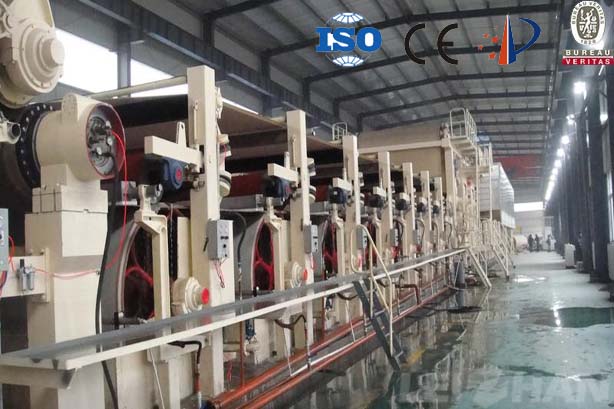 Yarn tube paper is mainly used for cores and pipes, industrial pipe, plastic pipe, etc. production. Leizhan supply the complete bobbin fibre production line.
Bobbin Fibre Paper Machine
Finished paper: Bobbin fibre paper, spool paper, tube roll paper
Trimmed width: 1575mm
Basis weight: 350-1000gsm
Operating speed: At least 80m/min
Production capacity: About 50t/d
The pulping line for yarn tube paper making is also supplied in our factory, our machine capacity from 50 to 500t/d, any need please contact us.