High Quality Copy Paper A4 Paper Making Machine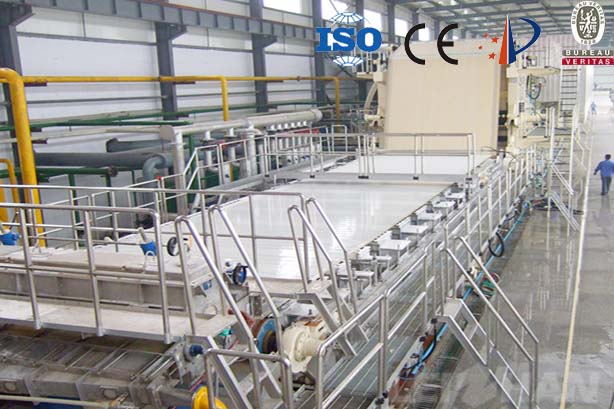 A4 copy paper machine can use waste paper(such as waste books, news paper, used office paper, waste paper edge from printing factory ), virgin pulp as material to make high quality a4 copy paper, culture paper, writing paper and office paper. We supply the following cultural paper machine for paper maker.
A4 Paper Machine Technical Data
Paper grade: 80gsm double a a4 copy paper
Raw material: LOCC/OCC, Wood Pulp/AOCC/White Shavings
GSM: 40-80g/㎡
Trimmed width: 1880-3750mm
Production capacity: 20-270t/d
Working speed:: 200-1200m/min
Driving mode: AC motor frequency conversion speed subsection drive
This advanced design occupies small space for convenient operation and management. It has high security and automatization degree, and can provide you high production with steady quality. W e manufacture complete cultural paper making machine contain stock preparation line and paper machine, if you have any need feel free to contact us for more details.